Time to close the yearbook and toss your caps, it's graduation season! We're here to help you celebrate the grads in your life and build the perfect graduation party! Here are just a few of the many graduation-related services we offer!
Party Invitations
The first step to any party is crafting the perfect invitation! At Nebraska PrintWorks we'll help you design a stunning invitation, or print your design for you quickly and affordably. Whether you want a photo card or just an eye-catching design, we'll help you create the perfect invitation!
Photo Boards
Every graduation celebration needs photos! From embarrassing childhood pictures to sports highlights or snapshots of the school play, there's no better way to reminisce than looking through old photos. But slideshows never give you enough time with each photo, and because most pictures are digital now, what better way to present your favorite photos than a photo board! We'll customize the shape and size of the photos so that you can fit all of your images on whatever posterboard you choose.
Banners
Banners provide a great way for guests to spot your celebration from a distance, and also make for a great keepsake after the party is over! We can even add photos to your banner to give it some more personality! You don't want to end up with a banner like this…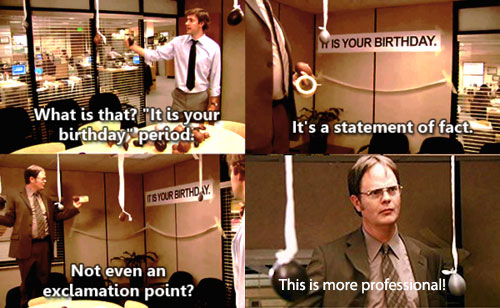 Custom Decorations
Whether it is a centerpiece, a custom water bottle label, or some printed senior photos, some personalized items and decorations can help make your party feel special for your grad! If you have an idea for any kind of custom print, come to us at Nebraska PrintWorks and we'll make your dream a reality! 
Thank You Notes
Once the party is over, there's still one more big thing left to do; write thank you notes! Thank you notes can be a daunting task for any senior, but printing a thank you card with their picture, or a special message can make the cards feel more meaningful and make them stand out among the other thank-yous people receive during a busy grad season. Even if you don't make custom cards, bring your notes to Nebraska PrintWorks and we'll help you print mailing labels to save you time, money, and wrist injury from writing all those addresses!
For these and all your printing needs come visit us at Nebraska PrintWorks for a speedy, reliable, and affordable print every time. Give us a call at (308) 284-2194 or visit our shop at 120 West A Street in Ogallala.